"TULUM LAS PALMAS CONDOS" ARE DESIGNED WITH LUXURY TO MAXIMIZE YOUR RENTAL INCOME!
True Luxury & Best Roi   (Return on Investment)
Can you ever imagine having a Luxury Condo Home with the same personal service enjoyed at an exclusive Resort, from daily maid service to full concierce services, private bartender & chef, spa services, as well as private Shuttle to your beach club at one of the world's best beaches. The beach its at only at a 5 minuts drive.
The Penthouses have their own private salt water pool with a fantastic View and a Palapa Roof Top, counter top all ready for you to come an enjoy your property at your best!
The Best Beaches in the World
One of the best beaches in the world is just around the corner. Take the 5-minute trip on private transportation to the beach club in Tulum, where you will receive a VIP treatment.
Enjoy fabulous food and drinks under the shade of a palm tree or try one of the many activities on the beach such as scuba diving, paddle boarding or kite surfing.
You may want to enroll in a private yoga class, one of the many spa packages or try an old Maya Temazcal, get the best of living in the Riviera Maya.
VIP Membership to the Beach Club
Special Discounts
Rowing Tables
Kayaks
Kite boarding
Yoga
Spa
Temezcal
Many tours available – just ask
Vacation Specials
Take a step inside an exclusive world of serene luxury. Experience Las Palmas Tulum Villas, a masterful orchestration of art, architecture and hospitality in which every feature and detail transports us to a world of unparalleled luxury and sensuality. Each of the luxury condos is adorned with spacious living areas, fully equipped kitchens and custom cabinetry, ceiling lighting details and sumptuous bathrooms.
We are one of the main developers of the Riviera Maya, adding the construction practices of the western world and construction of quality to its development. Among the many novelties, we introduced saltwater pools to the area that are ideal for your health, the environment and do not require expensive chemicals (excellent for your checkbook). In addition, we made it a standard feature to install hurricane resistant windows in all your projects in order to protect your customers' investments.
In addition, Villas Las Palmas Tulum stands out for its workmanship and are the only developers to offer a 3 year warranty.
Resort Type Eco Chic
From the moment you arrive to the exit of your luxury condo, you will love every moment. Our well-trained and experienced staff will provide you with everything you could wish for. Whether it is relaxing by the pool with a daisy in hand, to entertain family and friends on your deck or swim in the tropical waters of the Caribbean, you will enjoy luxury resort-style living at its finest.

At the beach club in Tulum that is only 5 minutes away you will receive discounts and VIP privileges.
We are here to help you with everything we can to make your stay in your condo your best vacation.
Enjoy a refreshing cocktail by the pool or when you return from the beach at happy hour.
Craving a sandwich? The chef can warm the grill and have you a hamburger or tacos ready for you.
Enjoy the luxury of your own private shuttle service to the beach club, spa, bars, restaurants and shops.
Airport luxury air-conditioned transportation can be programmed for your convenience.
Yäan Energy Wellness and Spa offers modern facilities. Check it for yourself at: Yäan Wellness.
Do you need help with something or do you want to do something? We are here to help. Just let us know.
Price: 230,000 USD 
Tulum's Beaches:  The Best Beaches in the World
Pristine, uncrowded beaches, caressed by calm, turquoise waters and gentle breezes. Stretches of white sand fringed with palm trees and protected by a chain of coral reefs. Miles of untouched powdery white sand as far as the eye can see beckon vacationers in search of quiet and relaxation… These are the unspoiled beaches of Tulum. Known and treasured by locals, but still virtually undiscovered by the world at large, these serene strands of beach, as plentiful as the region's sunny days, will make even the most seasoned traveler feel as if they are on their own private/deserted island while living in Tulum.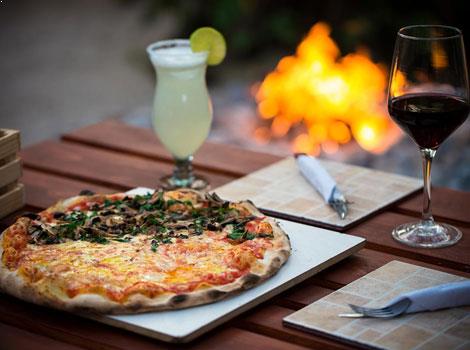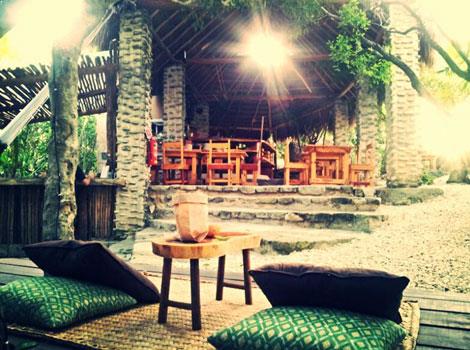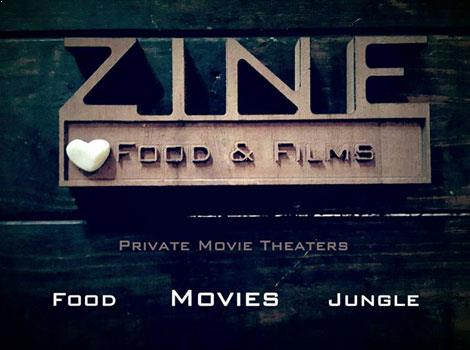 Restaurants
Great food of all types is found everywhere in Tulum. whether you are looking for authentic Mayan cuisine, fresh ceviche or spicy Indian, its all readily available.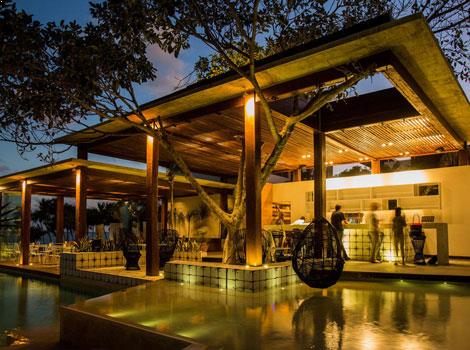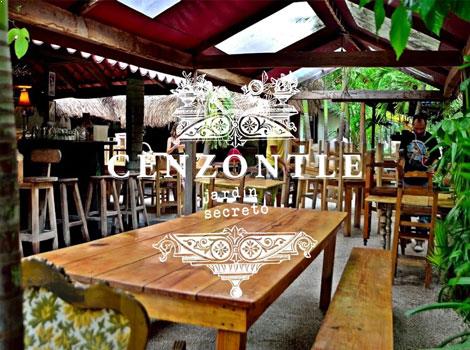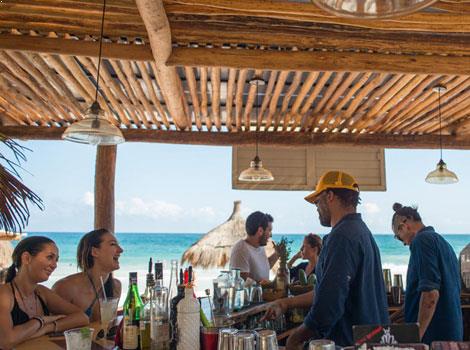 Bars
Choose between the stylish beach or jungle bars. Some bars offer salsa dancing whilst other have world renowned DJ's visiting from Europe.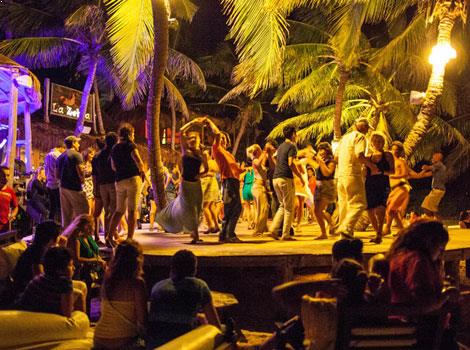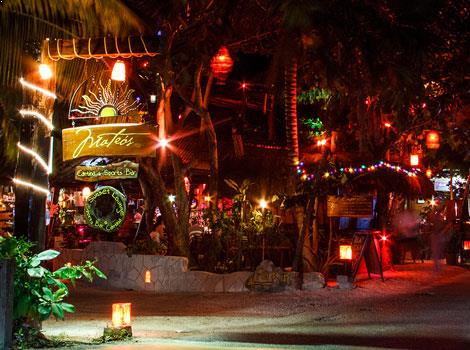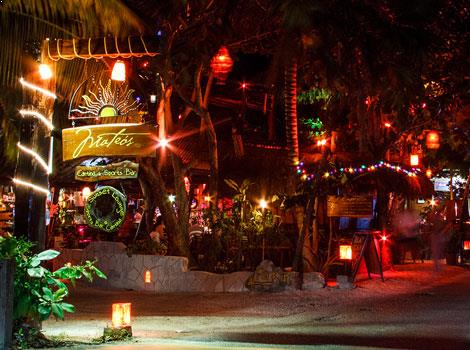 Nightlife
For nightlife you can go to one of the beach bars, hip bars on the "jungle" side or venture into town. Full moon parties are celebrated in a big way here to the early hours of the morning.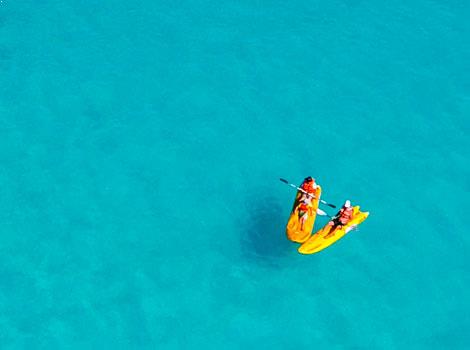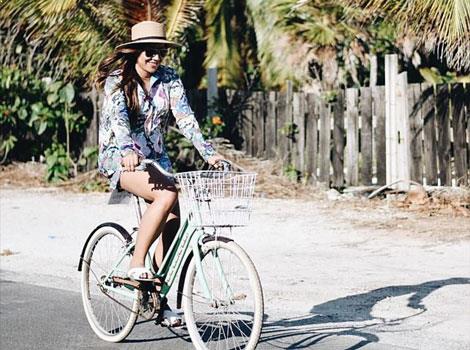 Activities
Its all here and more- golf, sport fishing, scuba diving, Mayan ruins, zip lines, eco & adventures parks. Certain times of the year you can even swim with whale sharks.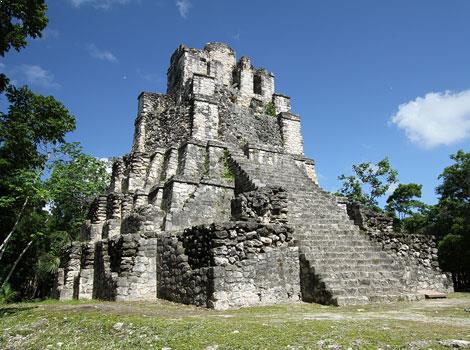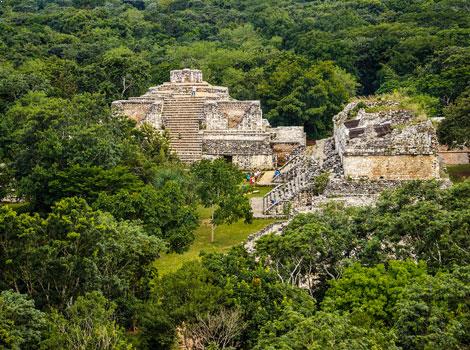 Mayan Ruins
The local Mayan ruins of Tulum are considered the most picturesque in the world but don't forget Muyil, Coba or travel further the one of the new Seven Wonders of the world – Chichen Itza.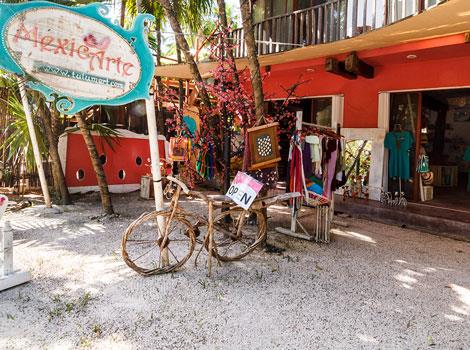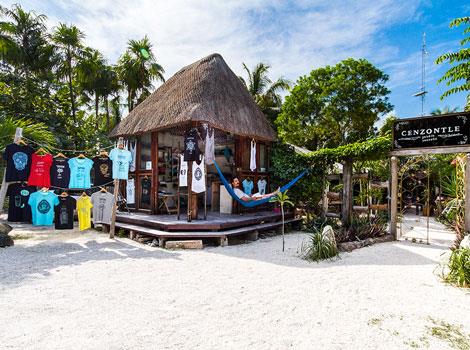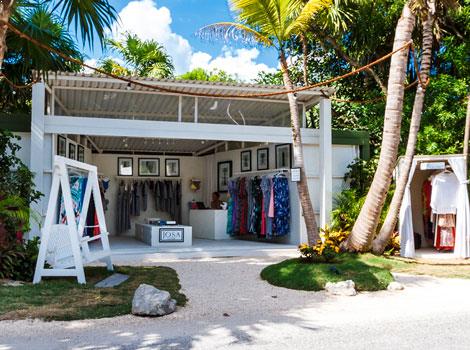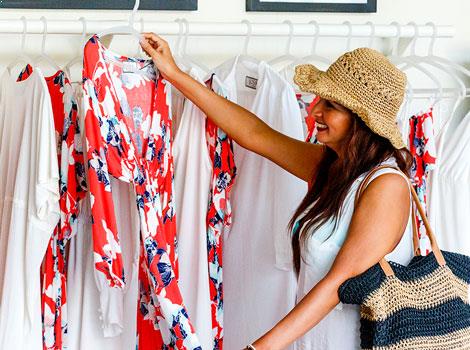 Shopping
Tulum's boutique stores will keep the shoppers happy. Locals make anything from bikini's to purses made by Mayan's from recycled burlap. For luxury shopping you can travel to Playa del Carmen or Cancun.

RELATED MEDIA
New York Times: 36 Hours In Tulum.
Often called the "anti-Cancun," Tulum lies about two hours south of the Cancun International Airport along the Mexican Caribbean, about 45 minutes south of Playa del Carmen. As one of the Riviera Maya's crown jewels, Tulum is home to an ancient Mayan pyramid overlooking the sea and first became known for attracting a nature-loving crowd with its sustainable establishments and close proximity to the 1.3 million-acre Sian Ka'an Biosphere Reserve. Today, Tulum's pace has quickened,but only slightly,with a variety of new restaurants, shops and nightlife options to complement the soft, white sand beaches and abundance of yoga retreats.
"If you haven't been to Tulum in the last few years,a head's up: It's a whole lot bigger than you remember," shares Danielle Pergament,writing for the New York Times. "But don't despair. The town is more exciting than ever."
Breakfast
According to the New York Times,mornings are the best time to visit Zamas, a hotel,bar and restaurant located in the bright "Crayola-colored" heart of Tulum, proper.
"To be in Tulum means to eat at Zamas,stay at Zamas,drink at Zamas," writes the New York Times.
The cappuccino and huevos rancheros (fried eggs with black beans served on a crispy corn tortilla) at Zamas will satisfy as you watch the gentle waves and enjoy the freshly raked beach amid the quiet early morning crowd.
Lunch
In Tulum,Chamico's beachside café is the secret beach joint locals don't want visitors to discover,according to Pergament,who recommends the ceviche. Other menu items include tacos and fried fish – all made using whatever was caught that morning – washed down with ice-cold Sol beer. With no sign,no menu,no website and no phone, Chamico's is easy to miss,but not hard to find. Head down the highway and turn off onto a small dirt road heading toward the Jashita Hotel. Drive down to Soliman Bay past palatial villas until the road ends,where you will find this local eatery. Cash only. Open most days 9 a.m. to 5 p.m.
Dinner
Although the line can be around two hours long,the wait is well worth it to dine at Hartwood Tulum, which serves up amazing dishes nightly using no electrical appliances save one lone blender in an open-air dining atmosphere that is lit by citronella lanterns. Instead,everything is prepared by hand then thrown on the grill or in the wood-burning oven. As such,it's no surprise that the menu changes daily,ranging from roasted whole fish with onions and herbs to grilled octopus with roasted potatoes,chile and Mexican mustard greens. Open daily from 6-10 p.m.
For a totally different option,head over to Restaurare, an open-air kitchen on Tulum's jungle side that serves only traditional Mayan food that is entirely local.  Pergament recommends the oyster mushroom ceviche and Mayan curry with coconut milk,if it's available,since the menu changes seasonally. Open daily from noon to 9 p.m.
Although definitely not cheap,drinks at Gitano are always an experience. Expect to pay around $50 for a few cocktails and a couple of appetizers,but keep in mind that you're paying as much to be there as you are to enjoy the libations at this upscale kitchen and mezcal bar.
"This is the new Tulum," writes the New York Times. "The kind of place where it seems reasonable to teeter through the jungle on five-inch stiletto heels."
Shop
One of the best ways to explore the shops in Tulum is to walk or bike,which is often easier than finding parking,since most of the shops are located within easy distance of each other. The New York Times recommends checking out Mr. Blackbird,which is a tiny boutique offering elegant jewelry, strappy leather sandals and a variety of wraps and shawls. Just across the street, Josa Tulum is a fantastic place to find a chic sundress,while Hacienda Montaecristo offers a variety of bags,tops and bohemian dresses.
Swim
The beaches of Tulum are world-renowned and able to compete with any destination on earth. If you want to experience what it's like to have a wide stretch of sand virtually all to yourself,Pergament recommends heading over to the Mezzanine Hotel around mid-morning and taking the short path to the beach located on the hotel's far side.
"As beaches go,the shores of Tulum will impress even the world's most discerning snob," writes the New York Times. "Plus,the water is as clear as a fishbowl and gentle enough for a nursery school."
Play
Cenotes – underground freshwater sinkholes – dot the landscape of Mexico's Yucatan Peninsula,ranging in size from tiny to enormous. Aktun Chen is a fabulous option for visitors who want to get a feel for these amazing natural phenomena,offering easy access to a cenote that is located within a lush wildlife preserve.
Sleep
Situated right on the beach, Maya Tulum is one of the town's most popular lodging options,with rooms available from $110 per night. The property's thatch-roofed bungalows offer a unique experience,while organic food,a variety of yoga classes and an overall Zen vibe complete the experience.
From NYC to Bikini Bootcamp in Tulum, Mexico.
Savannah Jane Buffet joins Melissa Perlman at Amansala Eco Chic Resort & Spa, where people come to rejuvenate their mind, spirit and body. After realizing that New York was making her feel ever more isolated from friends and family, Melissa left the Big Apple after six years in a cramped apartment after hearing…
Leaving the Night Clubs of NYC for the Beaches of Tulum.
Night club designer David Graziano left New York City for the beaches of Tulum, Mexico. Join Savannah as she discovers the luxurious Ahau Hotel that he is building in his personal paradise.
The Best Beaches in the World
One of the world's best beaches is just a short hop, skip and jump away from your vacation home. Take the 5 minute trip in the private shuttle to the beach club in Tulum where you will receive VIP treatment.
Enjoy fabulous food and drinks under the shade of a palm tree or try one of the many beach activities such as scuba diving, paddle boarding or kite surfing.
You may wish to sign up for a private yoga class, one of the many spa packages or try out a ancient Mayan Temazcal, get the best of the lifestyle in the Riviera Maya.
VIP Beach Club Membership
Special Discounts
Paddle boards
Kayaks
Kite boarding
Yoga
Spa
Temezcal
Many tours available – just ask