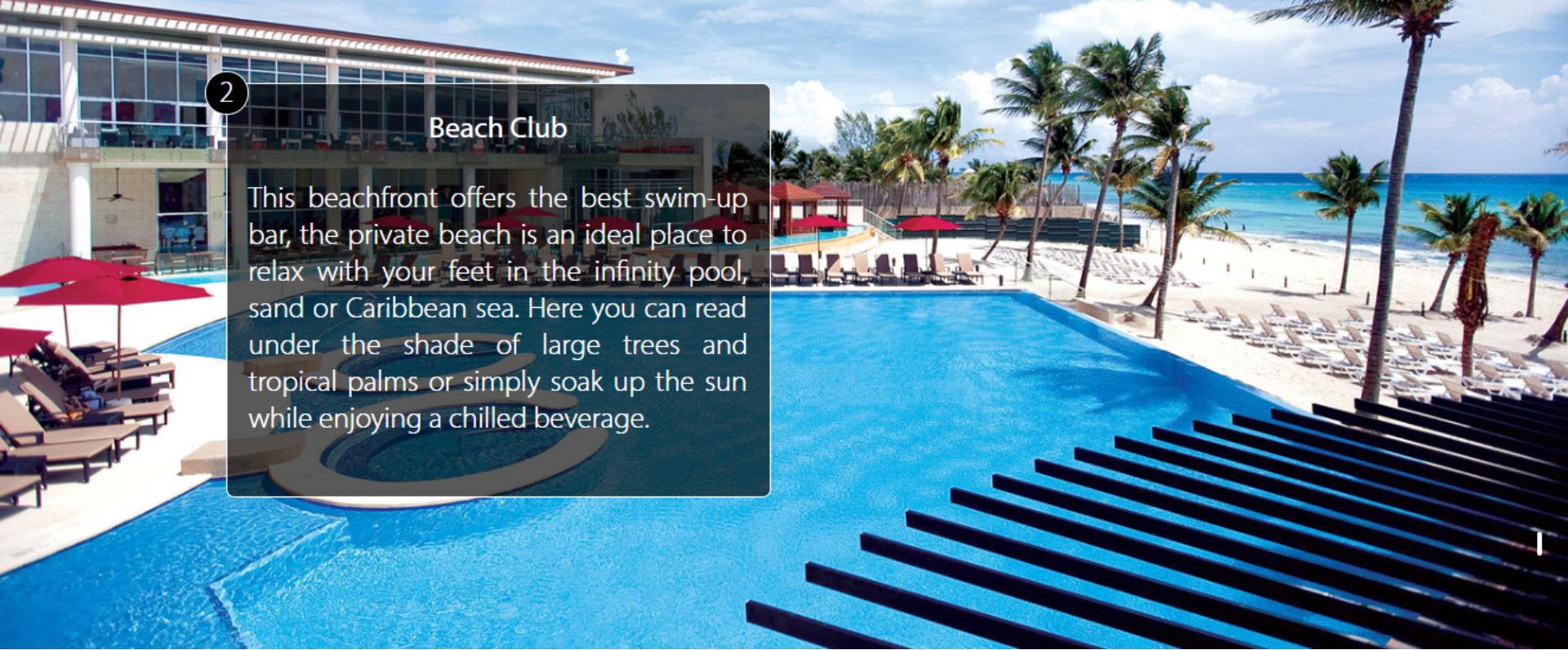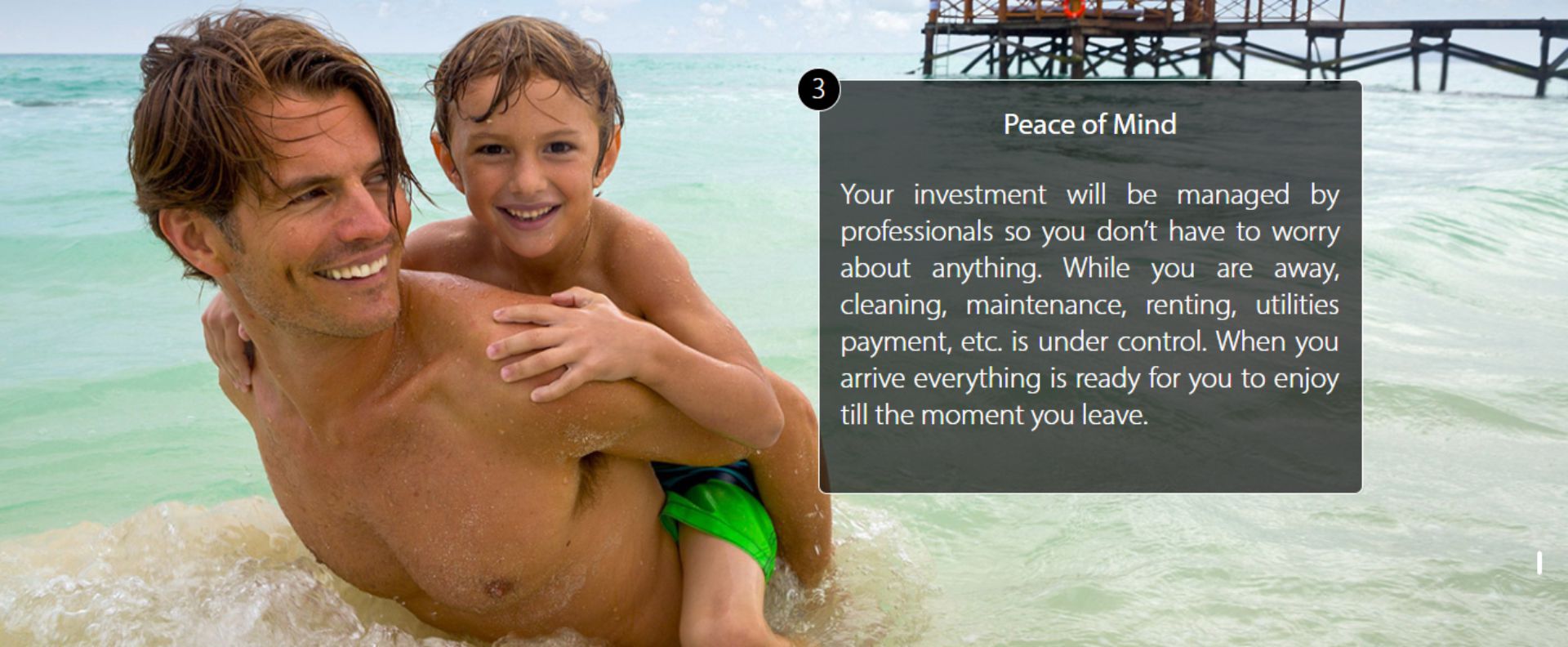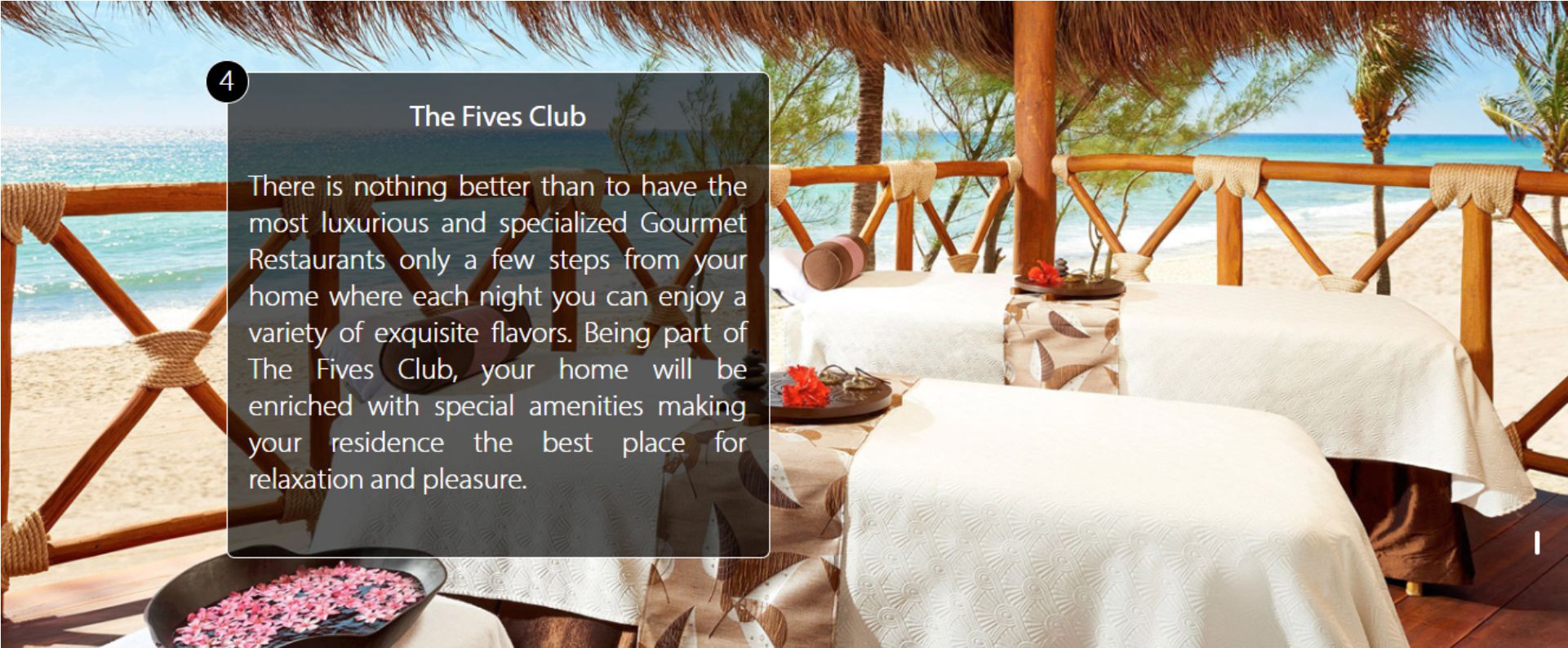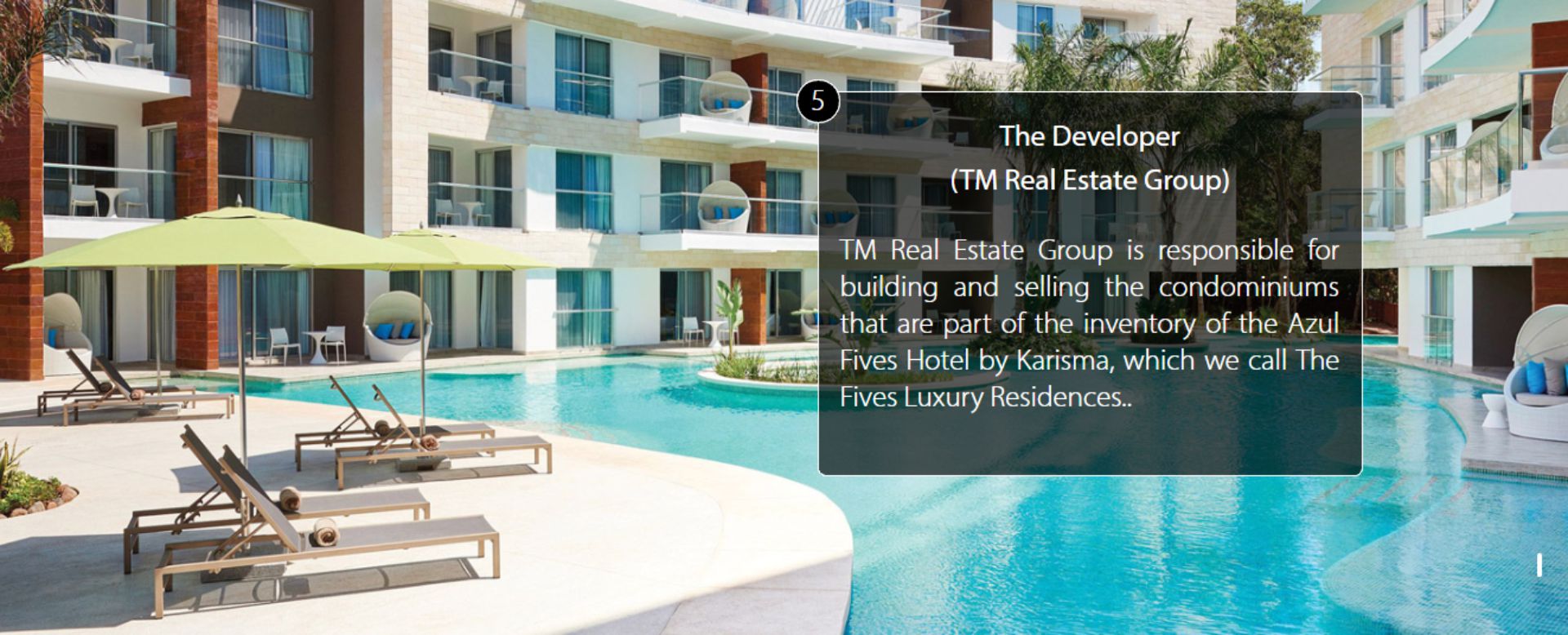 MEET THE LUXURY
"Gourmet Experience" is not just a phrase, it is the promise of our restaurants which we have created to provide a distinguished service offering unique cocktails, gastronomic specialties and a spectacular atmosphere in our Bars, Restaurants and Pool Bars.
With all the comforts of a luxury resort at your hand, you will enjoy every moment of your stay. Choose between the 11 gourmet restaurants, 3 signature bars, Spa center, 4 Gourmet corners, fitness center, kids club, the private beach club and more.
By choosing The Fives as the beach house of your dreams, you will enjoy the peace of mind of a safe investment while all amenities and services offered by The Fives are there for your enjoyment.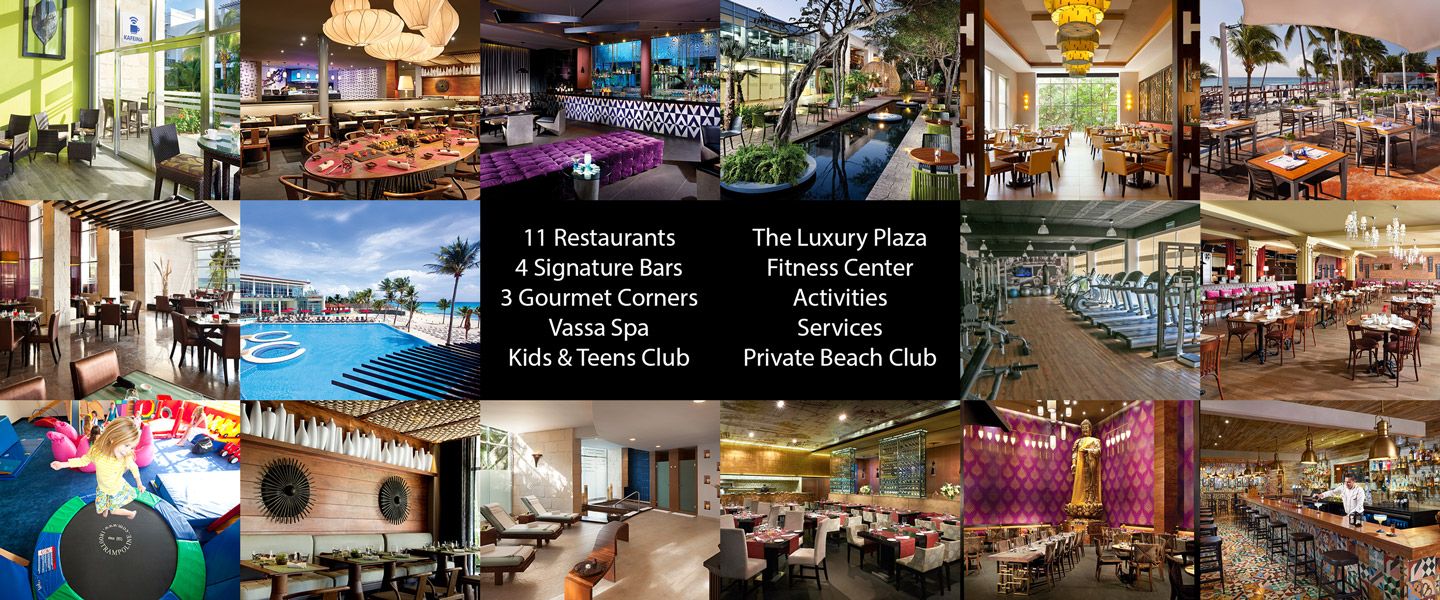 LUXURY RESIDENCES
At The Fives, Residences are designed for you to live every day in comfort. Feel the turquoise Caribbean sea at your feet, live our modern architecture while being surrounded by jungle that seduces with its cenotes and fauna. We have aimed to create the perfect palette of colours and lighting to achieve a balance with the natural environment. A combination of elegance and luxury that surrounds you.
When designing our residences at The Fives, we set out to make your beach home an irresistible retreat for pleasure and relaxation. A lovely setting in paradise that you just don't want to leave. Inspired by nature we have designed The Fives to enhance the landscape of the region, creating a warm, elegant and natural atmosphere. The contemporary and luxurious residences & penthouses offer breathtaking views, memorable outdoor activities, renowned service and amenities. Your fully furnished home is set in an exclusive jungles, cenotes and beachfront environment, providing access to legendary services and amenities.
Choose between 1, 2 or 3 bedrooms units, with different layouts and sizes on each of them. Also there are available penthouses of 1, 2 or 3 bedrooms with gorgeous rooftops and breath-taking views of the Caribbean.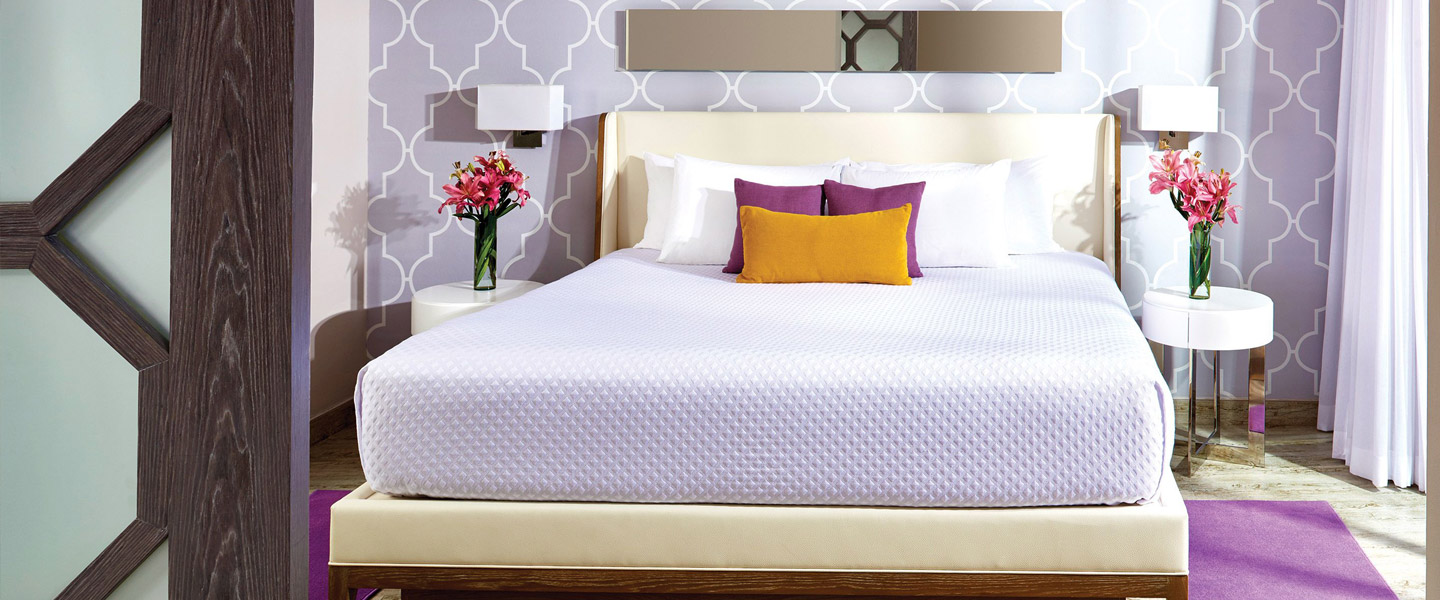 BENEFITS OF BUYING AT THE FIVES
The Fives Club promises memorable experiences! With our different owners benefits, we always guarantee a great vacation, offering you peace of mind to enjoy The Fives lifestyle. There is nothing better than to have the most luxurious and specialized Gourmet Restaurants only a few steps from your home where each night you can enjoy a variety of exquisite flavours. Being part of The Fives Club, your home will be enriched with special amenities making your residence the best place for relaxation and pleasure. As an Owner, you will enjoy these exclusive privileges, these represents our commitment to making your vacations easier and more enjoyable, every time you visit your residence.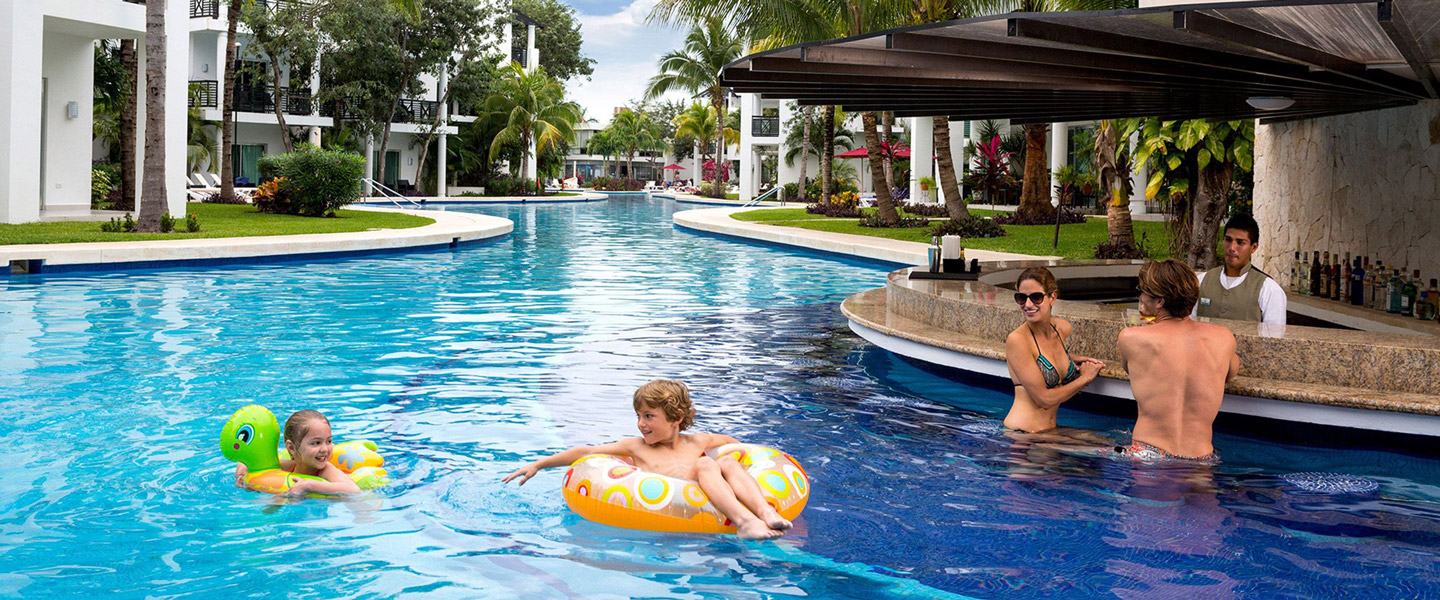 GET YOURS TODAY
3 Years Interest Free Financing

With luxury residences starting from $189,000 USD and our financing program + the welcome benefits, there is no reason not to buy The Fives.
30% Down • $2,000 month* • ZERO Interest
Free 4 weeks usage begins NOW!**
* Payments depends on unit price and can be customizable. Contact us for more details.
** 4 weeks per year during the financing plan. Includes Gourmet Inclusive.
DISCOVER BY YOURSELF
Our Discovery program allows you to enjoy an unforgettable vacation in this unique oceanfront development, while experiencing the lifestyle at The Fives like an owner.

$499 USD • 2 pax • 4 days, 3 nights
The package includes: 5 Star Hotel, in a premium residence & Gourmet Inclusive (food and beverages in all our restaurants)***
*** Regular rate is $300 per night (2 pax)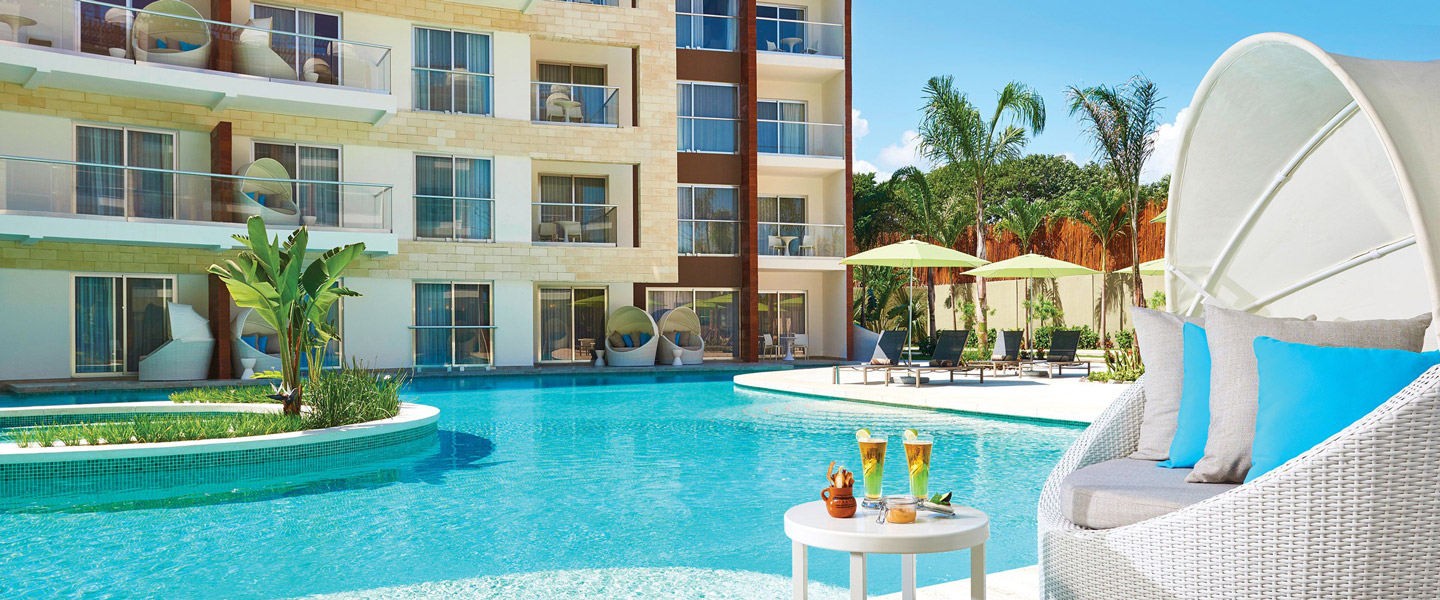 CONTACT US NOW!
Request for information and schedule a phone call appointment.