The turnkey furnished vacation homes (furnished, equipped and ready to move in) have become increasingly popular as an alternative form of investment for people tired of the stalled investment returns offered by the stock market and other traditional investments. If you are interested in properties used as turnkey vacation homes as an alternative investment, there are certain feasible items that you should consider before buying.
Investment in Vacation Rental Properties for Beginners
It is essential that as an investor you value the pros and cons, understand the different types of real estate, find a reliable property management service to get the most out of your investment and locate a profitable and well managed holiday residence.
Three Things to Consider Before Buying a Holiday Residence to Rent:
What are the best places to buy a vacation home in the world?
What kind of renovations or maintenance will be required, if needed?
Who will be responsible for successfully managing the rental income of your vacation residence?
Here we are going to lead you through this process to give you an idea of what to expect and what could be a cost-effective deal.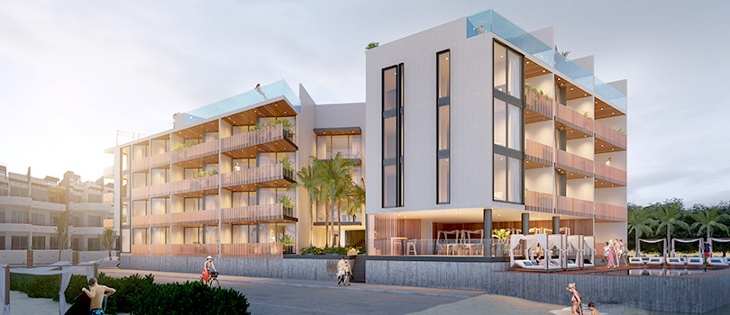 Determine the Best Places to Acquire a Vacation Residence for Rent in 2017
The best area or market is the first thing you should decide when you want to weigh the pros and cons of owning a second home that will function as a vacation residence for turnkey rentals. Start by asking yourself what the ultimate goal of the investment will be.
These days, fortunately there are some very easy to use tools that will allow you to see exactly where the property is located, how the neighborhood looks, and even gather a variety of fairly sophisticated demographic data for the area you are considering. Research and try to find the best place to purchase a vacation home for rent that you can afford, instead of looking only at the areas you are familiar with.
For example, imagine a professional couple enjoying regular outings on the beach at international destinations such as the US Virgin Islands, St. Barts and the Bahamas. Although they love each of these destinations because of the unique charms they have, they may not be the best options for a profitable vacation rental home.
Simply expanding the search to include vacation homes for rent in the Riviera Maya, our imaginary couple would find better infrastructure, easier connections with the rest of the world and access to reputable real estate management services. The Riviera Maya is the only part of Mexico facing the Caribbean Sea, stretching 129 kilometers from the south of Cancun, encompassing Puerto Morelos, Playa del Carmen, Puerto Aventuras and Tulum, and offers a very high value.
Successfully Manage Revenue by Concept of Vacation Rentals
Property management is probably the main key to successfully managing the rents of your vacation home, regardless of where you decide to buy. Without guests booking your vacation residence, there will be no income and the investment will be based solely on appreciation to provide a return.
"Ask if the provider of your vacation residence is also the administrator or if they depend on an outside administration," wrote Bigger Pockets. "There are some big turnkey real estate providers out there, just be sure to ask the question who's running my property, and if it's not the provider, how does this delegation of responsibility work?"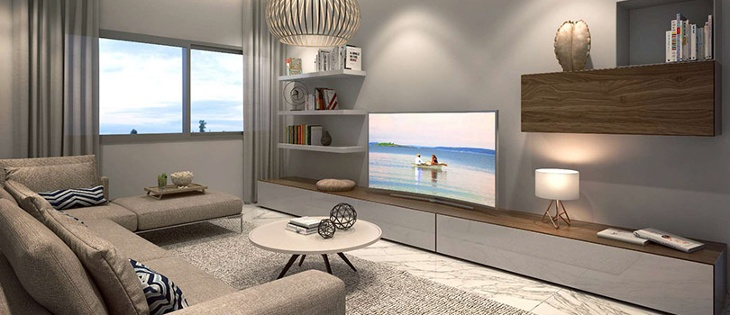 9 Questions for Your Vacation Residency Administrator turnkey:
How much do you charge to rent the property?
Who will actually be on the site to manage the property?
How much do the monthly administration fees cost?
What is the projection of maintenance expenses?
Who do guests call if there is a problem?
Does the property come with a guarantee?
What is the projected monthly income?
Can rent income be directly connected to my bank in dollars?
How do you compare your rental rates with others in the area?
Turnkey vacation homes are a strong asset class that are now more accessible to more investors than ever before. Its appeal is simple: buyers can enjoy all the benefits (and in others only a few, depending on the location!) Of their real estate property without having to replace even a light bulb. Just make sure everything is transparent and that you can check your online statement at any time to see exactly what is happening with vacation rental residences – including bookings, charges, payments and scheduled maintenance. Do not settle for anything less than a society without worries and without discomfort.
Are you thinking of investing in a turnkey holiday home for rent, but are you worried about possible nightmares for maintenance and administration? Share your questions and concerns in the comments section below.
So, what are you waiting for? If you've been on the sidelines thinking about investing in a turnkey holiday home, stop procrastinating and make it happen!